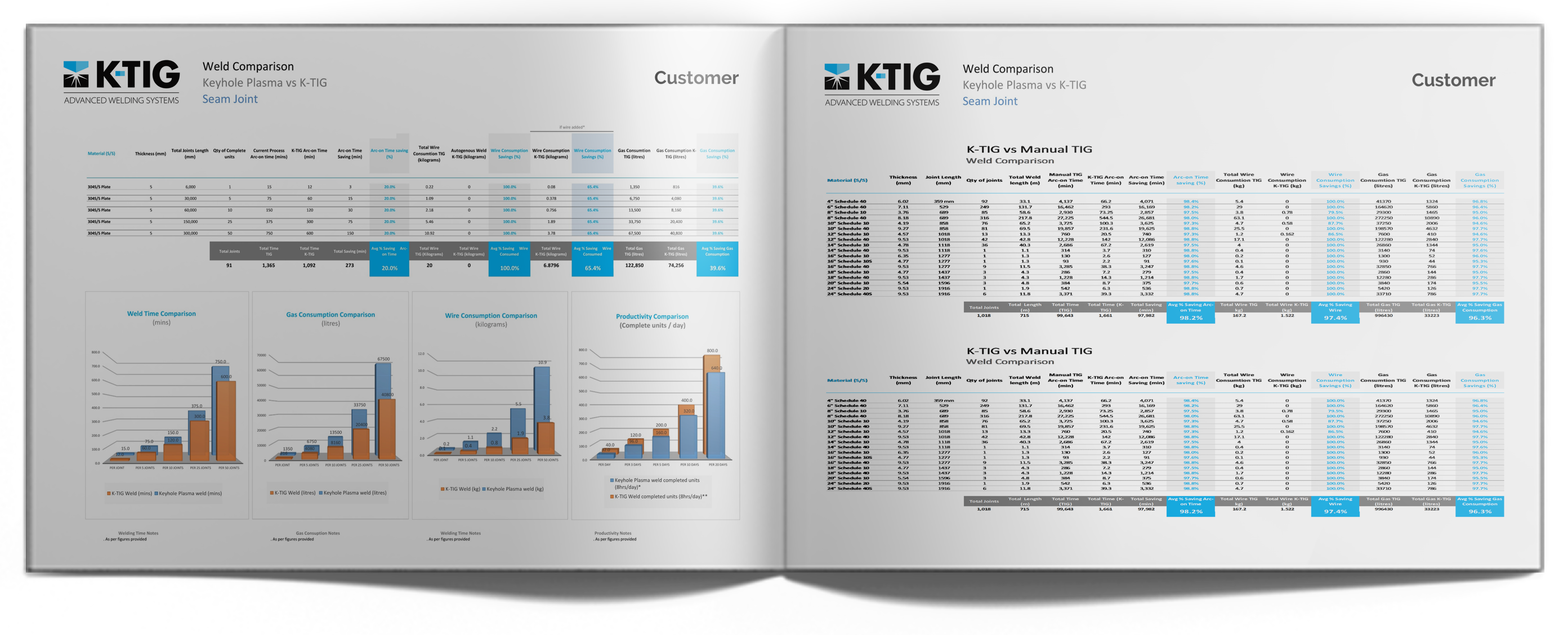 A K-TIG Savings Assessment is 100% customised to your application.
We take the information you provide and create a customised report showing a clear breakdown of the cost savings and productivity gains you'll achieve by switching to K-TIG.
Don't have all this information available right now? No problems.
Get in touch
with one of our K-TIG Sales and Commissioning Engineers to discuss your applications.