How do K-TIG and PAW compare?
Plasma Arc Welding (PAW) was developed in the 1960s, and until recently was the only practical choice where deep penetration welds were required. While good quality welds can be achieved, the practical upper limit for full penetration PAW welding is 8mm to 10mm (5/16 to 13/32 inch), and is more typically used for root passes of 4mm to 6mm (5/32 to 1/4 inch), followed by filler passes using TIG.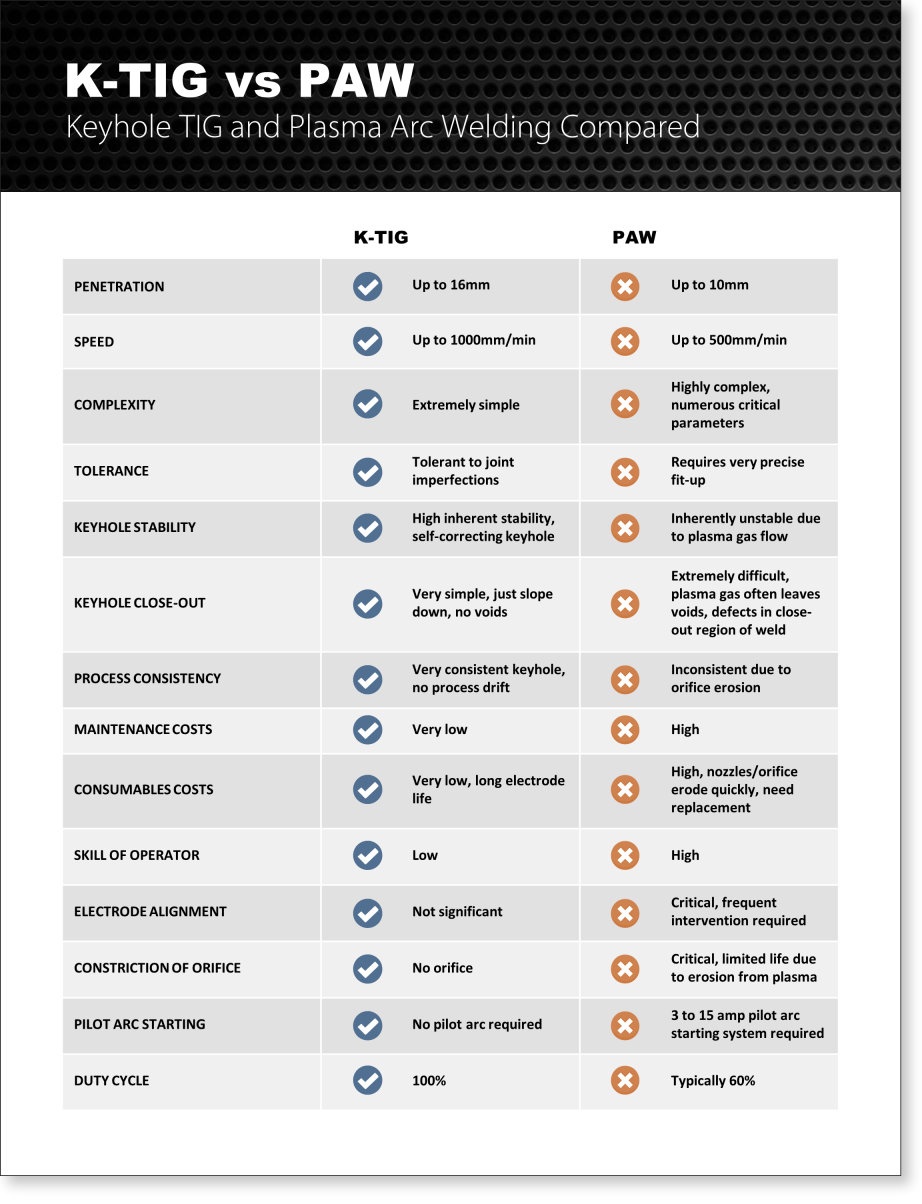 PAW is characterised by an orifice to pinch the arc, accurate alignment with the electrode, frequent maintenance, high level of complexity, the need for both plasma and shield gases to form the jet and protect the orifice, very accurate determination and maintenance of flow rates.
As well as low inherent stability of the keyholes due to reliance on a combination of gas pressures and energy density to achieve penetration, high degree of sensitivity to the many parameters involved, highly precise fit-up and high degree of operator skill to set up, operate and maintain.
By contrast, K-TIG can weld materials up to 16mm (5/8 inch) in thickness, and typically operates at twice the travel speed of PAW.
K-TIG is very simple to operate. The arc structure and keyhole develop spontaneously and are maintained automatically by the controller throughout the weld.
There is no plasma nozzle or orifice, no precise electrode alignment is required, only one welding gas is used, flow rate is not critical, and the torches are very robust.