Back to equipment page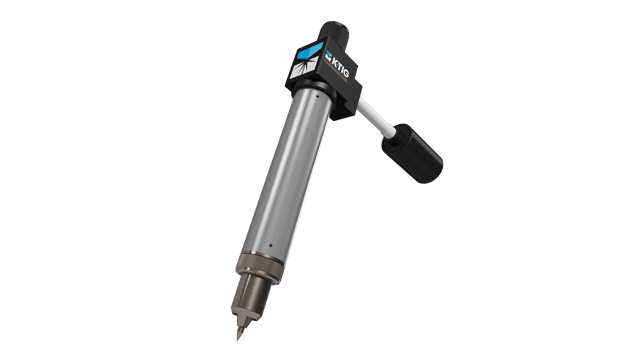 K-TIG Straight Line Torch (SLT)
Heavy duty, water cooled K-TIG welding torch provided in a straight line format.
Robust quick connect water and gas fittings. Delivered to you in a rugged and portable customised case, with mechanical mount, carriage, spare parts kits and a pack (5) K-TIG Keyhole-Strike electrodes.
Specifications
Download the K-TIG Straight Line Torch (SLT) Specification Sheet here.