1. Dramatic Cost Reduction.
K-TIG customers typically reduce costs by 75% to 95%.
Relative to conventional TIG/GTAW welding, cost savings of more than 90% are typical.
When switching from Plasma Arc Welding (PAW) savings of more than 50% are typical.
K-TIG delivers cost savings which transform the economics of our customer's businesses.
Download the GE Case Study and see how they saved 93% with K-TIG.
2. Extraordinary Speed.
Reducing traditional weld times down from hours to minutes.
A grade 316 S/S 10" schedule 40 pipe butt weld takes circa 3 minutes to complete in a single pass, when prepared with a square butt joint.
The impact? Productivity up. Costs down. Payback measured in months, not years.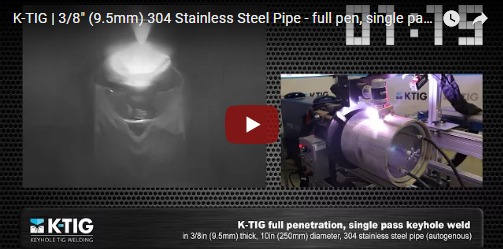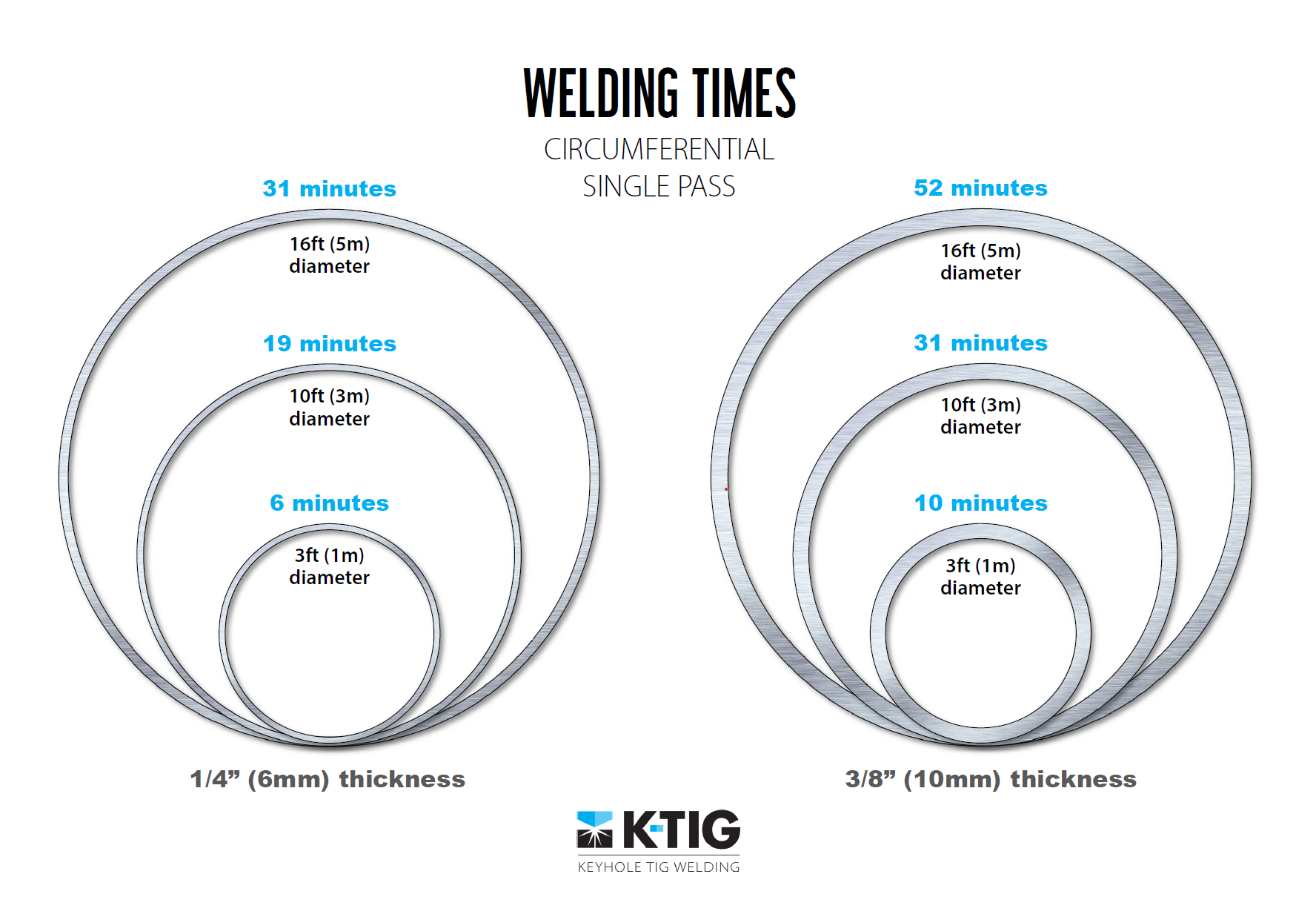 3. Exceptional Weld Quality.
K-TIG reduces the potential for inclusions, porosity, and other defects.
K-TIG welds meet US, European & Australasian welding standards (including ASME IX), and have been subjected to exhaustive Lloyds-witnessed and certified testing. K-TIG delivers highly repeatable, x-ray quality welds with superb cap and root aesthetics.
The ability to weld in a single, full penetration pass virtually eliminates the potential for lack of fusion and inclusions, and dramatically reduces the potential for porosity and other defects typical of multi-pass welding processes.
K-TIG is a low distortion process, with heat inputs well within normal ranges. As a result, transverse shrinkage and distortion are greatly reduced. K-TIG's weld pool provides an exceptional quality cap and root that requires no back-gouging, finishing, cleaning or interpass grinding.
4. Game Changing Productivity.
K-TIG delivers productivity gains that dramatically boost output and shorten lead time.
K-TIG customers leverage the extraordinary welding speed increase which the technology provides to transform overall production output, enabling our customers to meet even the most challenging deadlines.
In addition, welder fatigue is greatly reduced and operator focus can be fully directed to process supervision and quality control rather than the physically and mentally taxing process of welding manually. K-TIG helps your team work smarter not harder.
Check out our K-TIG Equipment page.