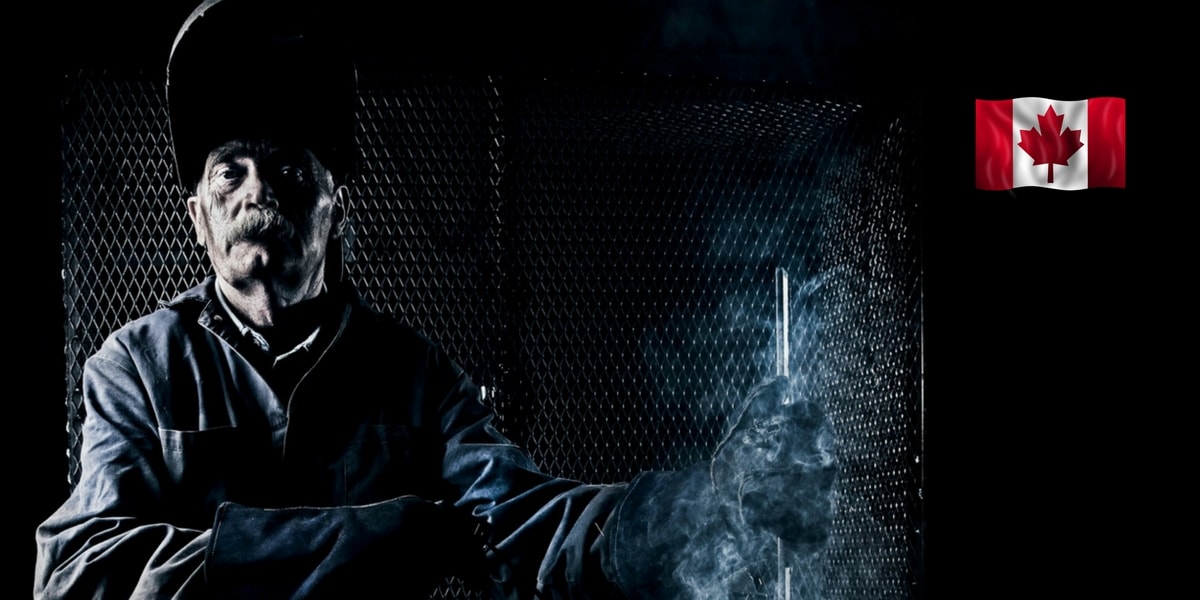 The average age of welders in Canada has eclipsed 59 and is continuing to rise. Compounding this aging of the welding workforce is a dramatic decline in welders entering the workforce. In fact, according to the 2011 National Household Survey, in trades such as machinists, sheet metal workers and welders, there were 12,925 (or 21.7%) fewer young people with a trade certificate than there were older adults. To compound this still further, the manufacturing and oil and gas industries have grown exponentially since mid-2009, accelerating job demand for specialist welders.
The average age of welders in Canada has eclipsed 59 and is continuing to rise.
Two decades of deindustrialisation and offshoring combined with an overwhelming preference for knowledge-based work by school leavers has led to a complete inversion of the normal age distribution pyramid within the Canadian fabrication industry. Many skilled trades professions, including welding, will face significant labour shortages in the coming years, with over 320,000 new skilled workers required in Canada over the next seven years.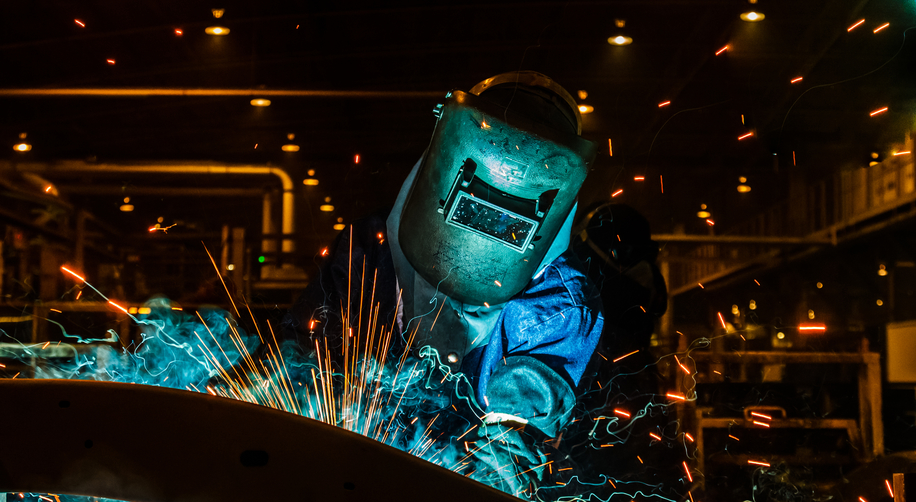 Not surprisingly then, according to Randstad, Canadian welders have seen an impressive 13% increase in wages since 2010, particularly in Calgary where welders are in intense demand.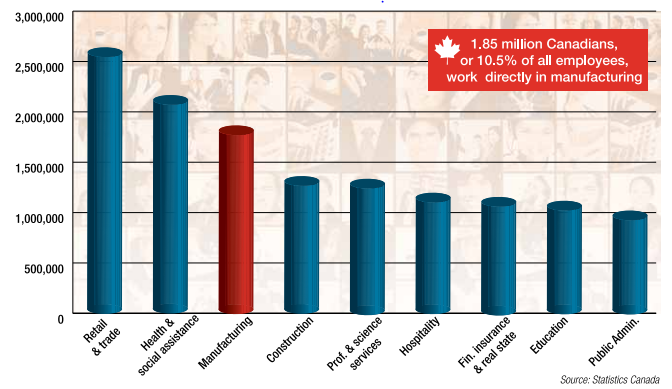 This is not a speculative, soft trend. This workforce crisis is a hard trend; a future fact. The current daily struggles that fabricators face in recruiting, retaining and motivating young workers are just the beginning. If the welding industry fails to act now, we will look back on these days fondly; the real skills crisis has not yet started to bite.
Canadian welders have seen an impressive 13% increase in wages since 2010
With fabricators struggling to secure talent in the face of escalating skills shortages and an acutely aging workforce, they must find new, innovative ways to increase welder productivity, reduce production costs and improve their bottom line. Ideally by an order of magnitude.
How can Canada respond?
The coming workforce crisis for the welding industry has moved beyond the point where it can be solved by simply securing new talent. Clearly, low wages are not an issue. So, if it's not simply a matter of attracting new welders by improving wages, what can Canada do?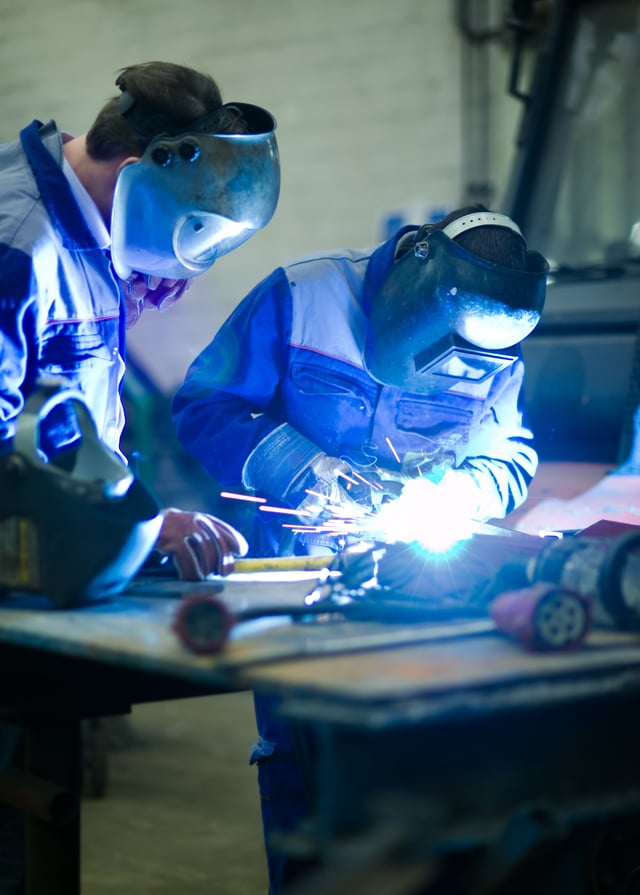 Training
The welding workforce crisis presents an enormous opportunity for skilled Canadian welders, who will become among the most sought-after professionals in the labour market. If this is an opportunity for current skilled welders, it is also an opportunity for future school leavers.
This crisis is the perfect time to change the narrative around vocational and trade-based education. The focus on four-year degree programs has played a part in creating the current crisis. Students and parents alike need to recognise the benefits of choosing to take on a trade, such as welding, as compared to going into often insurmountable debt to pursue a University degree.
Anyone holding a certificate in a welding-related field will be on track for a long and rewarding career. The need for welders is not short-term; the labour demand is likely to last for the foreseeable future. It's vital that these opportunities are presented to school leavers, or they may miss out on being trained in a skill that has the potential to deliver a financially secure and stable future.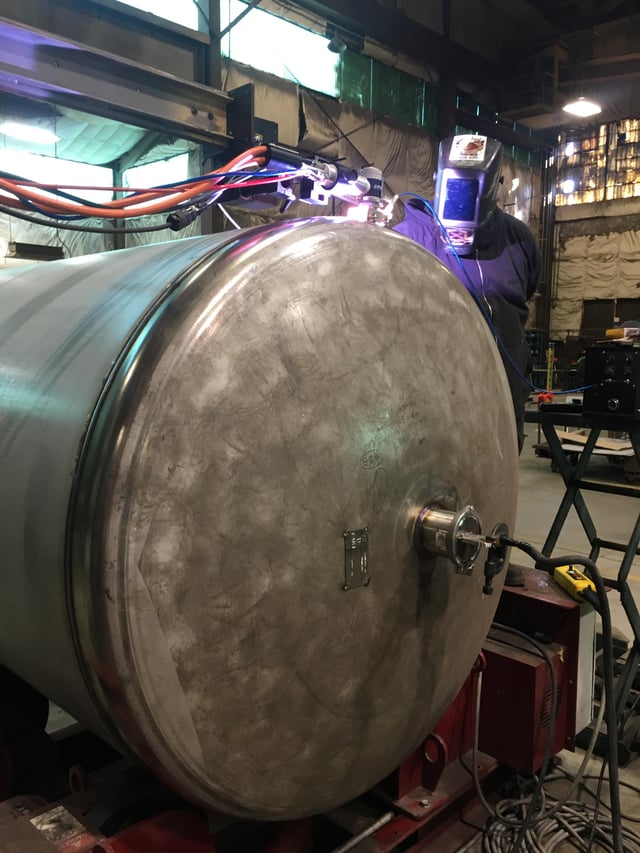 Many university students study for four years or more only to struggle for years to find a job in their field. By contrast, anyone taking on a certificate in welding can walk straight into a job and progress quickly. After a decade of experience, they will be highly-skilled and attract impressive salaries, particularly in areas such as Calgary where demand is most intense.
While training may prevent the crisis from extending into the future, it won't assist in the crisis that afflicts Canada right now. Even if there is an influx of school leavers who choose to become welders, they won't be immediately imbued with the experience or skill to make a difference.
Increasing the productivity of welders
If there is a workforce crisis that cannot be addressed through training, the most viable alternative is to increase the productivity of the existing workforce. The cost of labour has been a significant reason for fabrication moving offshore, so it stands to reason that increasing productivity can address two critical issues: resolving the workforce crisis and reducing the cost of labour by increasing the volume of work completed by individual welders.
Increasing productivity will also allow Canadian fabricators to turn the workforce crisis into an opportunity to attract more work, and increase profits.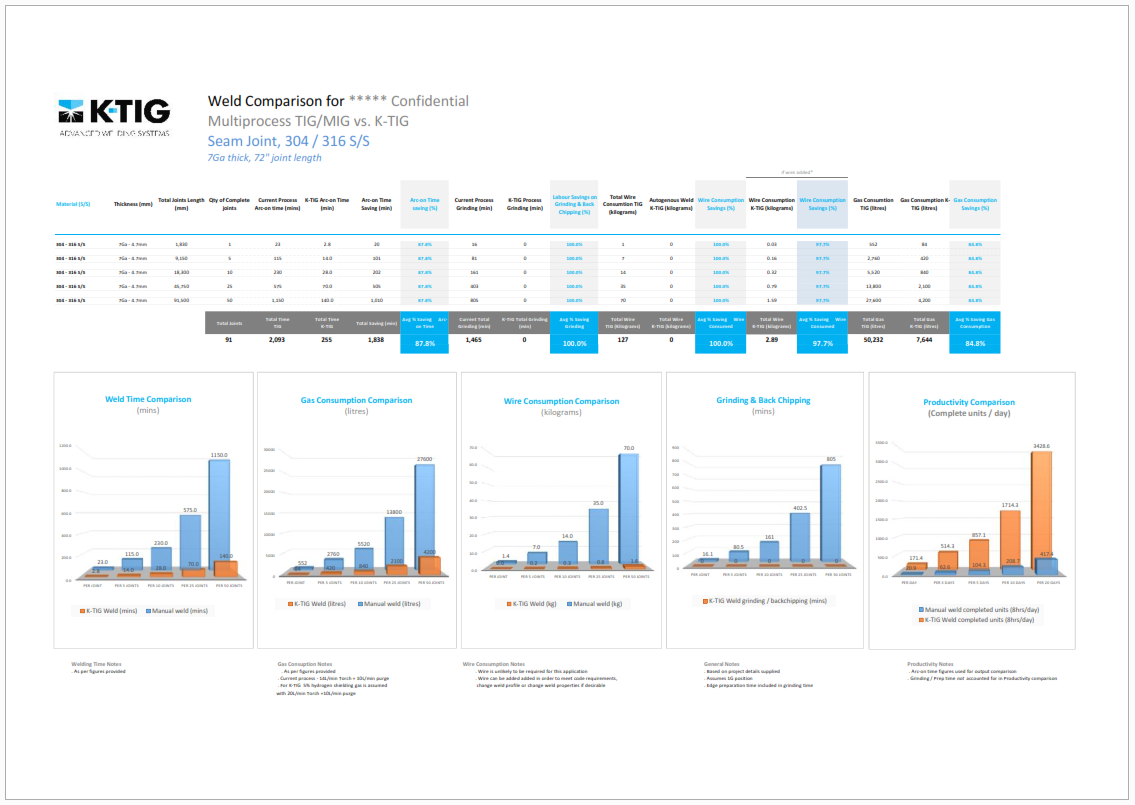 Technological improvements are the chief means by which Canadian fabricators can increase productivity. Improvements have already been achieved in areas such as increased arc stability, operator control and deposition rates through features such as multi-process power supplies, pre-set weld parameters, and better control over purging systems, wire feed rates and voltage, travel speed and current.
While these improvements are clearly welcome enhancements, they aren't enough to deliver the productivity increases necessary to address the workforce crisis.
The development of new welding technology
Advanced welding technologies and processes have already been developed that will be invaluable in insulating Canadian fabricators, and industry at large, from welding shortages. These technologies can allow Canada to reverse the trend of offshoring and capitalise on the opportunities that the workforce crisis represents.
Robotics and automation are posited as the chief means of making the required productivity gains, but they are also seen as a potential threat to existing jobs. This threat is overstated, but so is the ability for robotics and automation to deliver increased productivity. Robotic welding cannot improve the speed of a welding process; it is the process itself that dictates the speed.
Full automation isn't the answer, but welder augmentation is.
New welder augmentation technologies need to deliver on four fronts:
Order-of-magnitude productivity gains

Simplicity in learning and mastering technology use

Repeatability, consistency and x-ray quality

Financial viability
Any technology that delivers increased productivity must be financially viable. Typically, welder augmentation solutions have been so expensive that they applicable only to highly-technical areas, such as the aerospace industry and the military. If these technologies are to be of use in the fight against the workforce crisis, they need to be available to the everyday Canadian fabricator.
Technologies such as laser beam welding (LBW) and electron beam welding (EBW) delivered improved welding speeds in the 1960s, but they both require large investments, carry high operating costs and require extensive health and safety precautions. They are also highly-sensitive and require perfect fit-ups, making them unsuited to most workshop environments.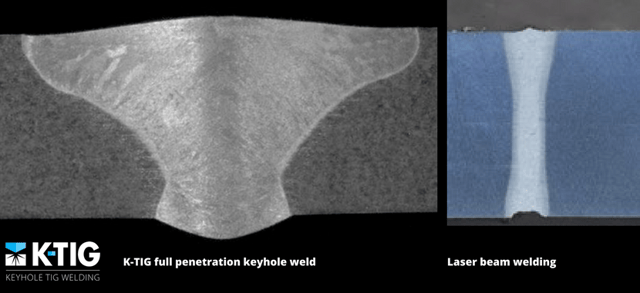 Plasma welding (PAW) was developed at a similar time, and filled a space between arc welding process and high energy density process. However, it has always been regarded as a complicated and time-intensive process to master. It requires an expert balancing of several parameters and the maintenance of critical balance between orifice diameter, shielding gas flow rate, current and plasma gas flow rate.
Despite the difficulty of PAW, it doesn't offer much in the way of speed and penetration. It is also expensive to maintain and features high consumables costs and rapid process drift (20 to 30 minutes) due to the erosion of the orifice and nozzles. This has all contributed to the lack of take up of this process throughout Canada.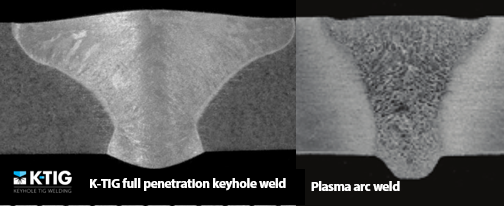 So, where is the technology?
The technology that can make a difference is available. K-TIG, Keyhole TIG, is a relatively new GTAW/ TIG variant that provides fabricators with 100x productivity gains, without having to outlay a significant capital invest.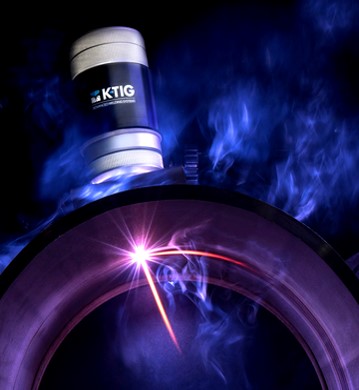 Technologies like K-TIG, don't remove the need for skilled labour, they extend a welder's productivity by performing many of the dull and repetitive tasks whilst allowing welders to focus on the more intricate aspects of the jobs.
What is K-TIG?
An optimised version of TIG/GTAW, K-TIG was developed in Australia by the Australian Government's Commonwealth Science & Industrial Research Organisation (CSIRO). It has already been adopted in countries all over the world, including the UK, Norway, Sweden, Denmark, India, Malaysia, China, Argentina and throughout the US and Australia.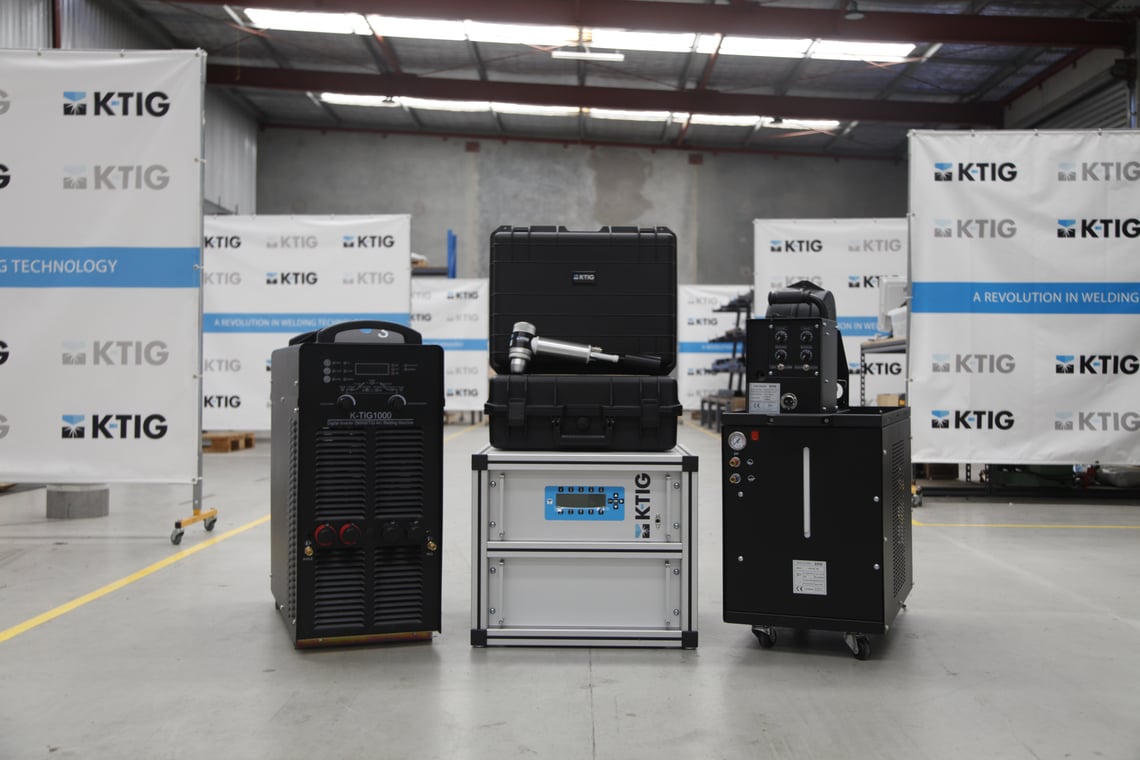 The addition of keyhole technology means the process offers eight times the penetration of the traditional GTAW process. It is capable of performing single-pass, x-ray quality welds on materials up to 16mm thick without the need for edge bevelling. It can also move at up to 100 times the speed of conventional TIG/GTAW while using 90% less gas and 90 to 100% less wire.
K-TIG has an extensive certification library of Lloyds-certified welding procedures in a wide range of materials and thicknesses, in 1G and 2G, both with wire and autogenously welded. The process easily handles almost all corrosion resistant materials including 300-series stainless steel, duplex, super duplex, hastelloy, inconel, nimonic, titanium, zirconium and other materials.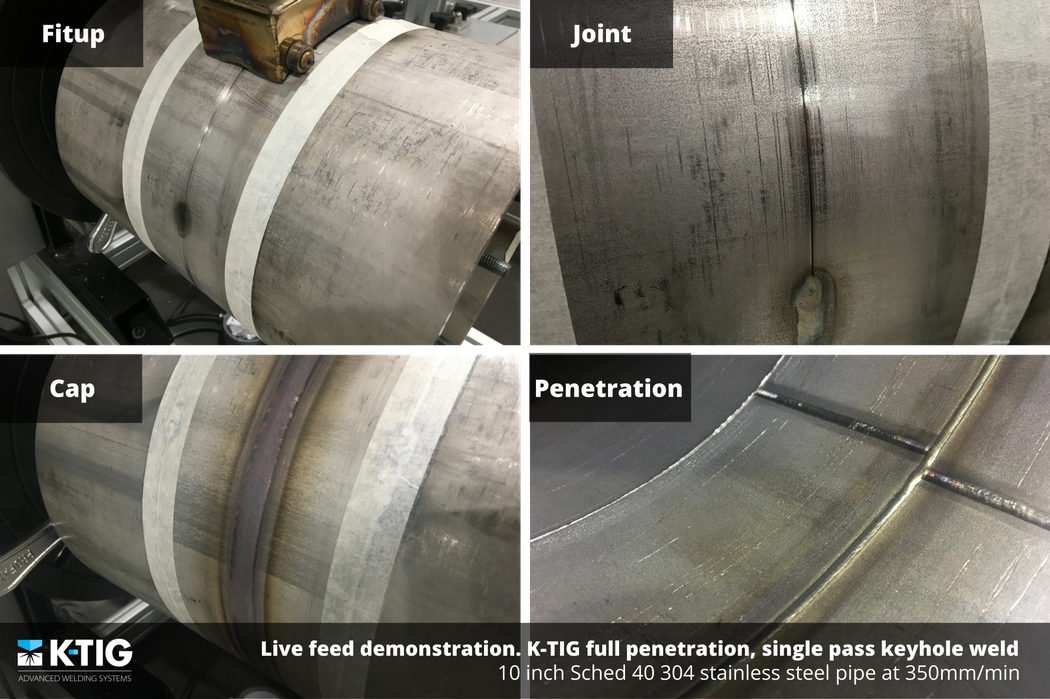 What is incredible about the K-TIG process is that it is incredibly easy to use in an average welding workshop and requires very little preparation and maintenance.
Who is using K-TIG?
GE has adopted K-TIG and is currently using it in the fabrication of 7HA—the most advanced and largest gas turbine in the world. It is also being used at GE's mission-critical power stations.
Other applications include the fabrication of ASME vessels and tanks, as well as in the fields of nuclear energy, defence, tube mills, renewable energy and water treatment.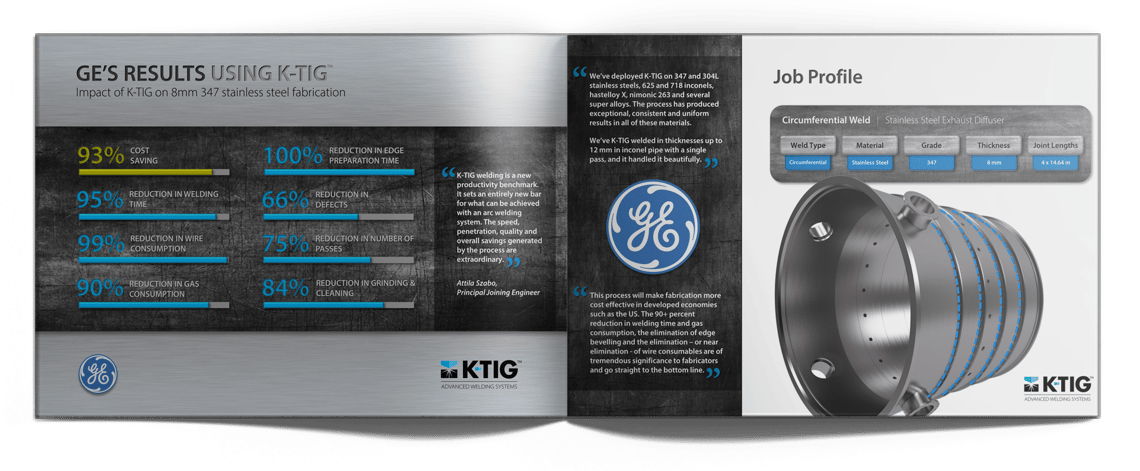 In every instance, the cost savings, speed, productivity and code compliance of K-TIG has been clearly demonstrated. Each adopter has made huge increases in production and reductions in cost, with GE extracting a 93% cost saving.
These early adopters have achieved enormous productivity gains. The average cost saving hovers at around 90%. In GE's case, it was 93%.
"K-TIG welding is a new productivity benchmark. It sets an entirely new bar for what can be achieved with an arc welding system. The speed, penetration, quality and overall savings generated by the process are extraordinary." Attila Szabo, Principal Joining Engineer, GE.
K-TIG could well be the most effective solution to the welding workforce crisis in Canada and other developed nations. The crisis has moved too far to be solved by merely attracting new welders or investing in training. A solution is needed now. A solution that delivers improved productivity, quality, efficiency and costs. That answer is K-TIG.