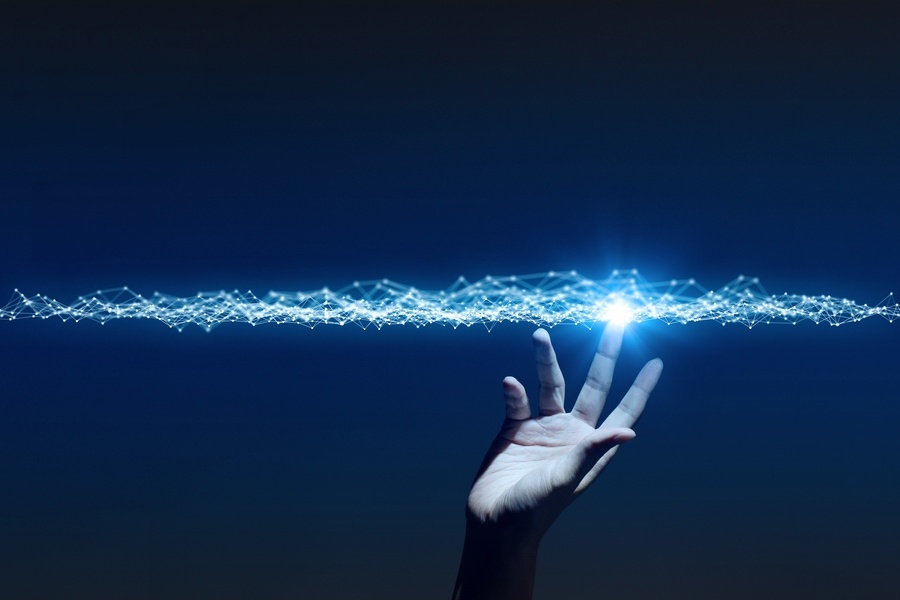 Worldwide spending on the Internet of Things (IoT) is forecast to experience an annual growth rate of 15.6% from 2015-2020, reaching $1.29 trillion annually.
Clearly, while the IoT may seem like a buzzword at the moment, it is expected to have a significant impact in both the private and commercial spheres.
However it is a buzzword that all fabricators and workshop supervisors need to become familiar with. IoT has already revolutionised manufacturing, and it has many benefits for the welding industry.
What is the Internet of Things?
The IoT essentially refers to the idea of connecting anything that is powered to both the internet and each other. This includes everything from mobile phones, kitchen appliances and office equipment, right through to jet engines and large-scale manufacturing equipment.
The move towards wide-scale uptake of IoT had already started, fuelled by improved Broadband Internet availability, lower connection and technology costs, increased smartphone usage, and the fact that more and more devices, appliances and machines are being built with Wi-Fi capability.
According to US analyst firm Gartner, 26 billion devices will be connected to the IoT by 2020. However, many analysts believe that this is a conservative estimate; it is more likely that this number will be over 100 billion connected devices. These connections are going to have an enormous impact on the way the world lives and does business.
The superficial effects of a boom in the IoT will mostly be felt in day-to-day living. Thanks to the IoT, you'll be able to turn on their oven, heating, cooling or alarm system using their phone. You'll be able to connect your alarm clock to your toaster and coffee machine, so that your kitchen appliances begin making your breakfast as soon as you wake up. You could even connect your mobile phone to your car, so that your car has access to your calendar and can quickly and easily plot the best route to take to your next appointment.
But, it is the manufacturing sphere that will experience the most significant impact because of the IoT.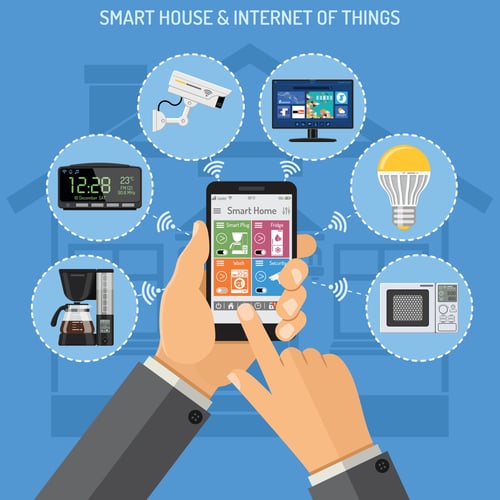 The Internet of Things and Manufacturing
The manufacturing industry is a key market for the IoT. In the age of digital transformation and in the wake of Industry 4.0, the manufacturing industry is the market in which most IoT projects are being realised and where most IoT investment is being made.
According to data from IDC , the manufacturing industry spent a total of $178 billion on the IoT in 2016—this investment was twice as much as the next closest industry spent. Plus, the manufacturing industry is expected to maintain this level of spending until at least 2020.
The IDC pinpoints three key uses for the IoT within the manufacturing industry
Manufacturing operations

Production asset management and maintenance

Field service
In manufacturing operation, IoT is being used for purposes such as intelligent manufacturing, monitoring and enhancing performance, human-machine interaction, operational visibility and production line planning. It is estimated that 57% of IoT spending within the global manufacturing industry is related to manufacturing operations.
IoT is used in production asset maintenance and management to monitor key parameters related to performance, damage and breakdowns, bottlenecks, quality and a range of other factors. This means that the IoT is being used not only to improve performance, but also preventative maintenance.
Manufacturers are also using IoT when they take on the role of service providers. This includes product and business-related services, which are both vital in providing growth to manufacturers and the wider-industry. The ability to move information through digital networks and an IoT-enabled manufacturing ecosystem is crucial in improving customer-service delivery.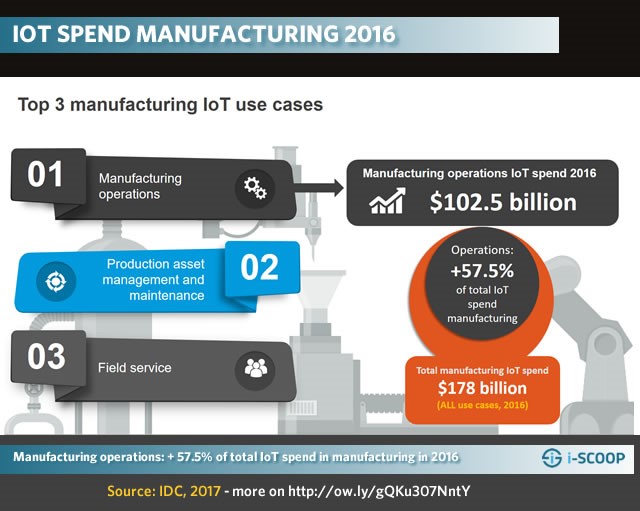 So why is the manufacturing industry leading the charge in IoT spending?
Well, there are several reasons. But the most significant reason for the rapid uptake and expenditure on IoT by the manufacturing industry is that it offers rapid return on investment and enables manufacturers to realise improved efficiency, automation, customer-centricity, and competitiveness.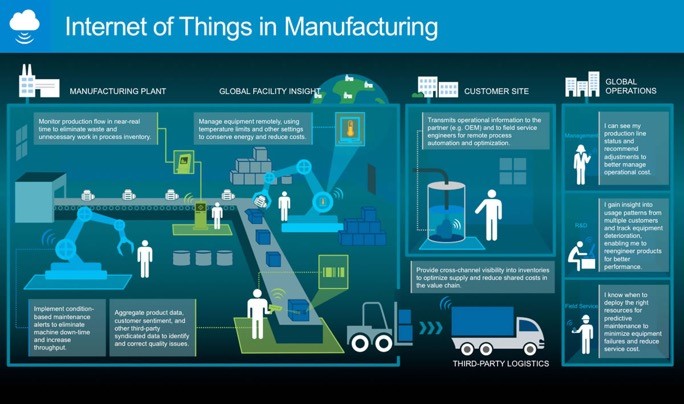 Internet of Things in manufacturing (the Microsoft view). Source: SlideShare Presentation. License: CC Attribution-ShareAlike License.
IoT Trends in the Manufacturing Sector
According to Ovum, there are several important IoT trends in the manufacturing sector likely to come to fruition this year:
Widespread use of Low-Power Wide-Area Network (LPWAN): The use of the IoT in manufacturing settings requires long-range connectivity that is cheap, mobile and consumes little power. LPWAN offers this kind of connectivity, which will be essential in making IoT possibility throughout the sector.

Impact of Non-Cellular LPWAN: Unlicensed forms of LPWAN will also become more widespread, especially in countries where there is nationwide coverage, or this type of coverage is being rolled out. This will lead to even further investment in IoT.

Focus on Security: Greater connectivity means increased threats to cyber security. Security doesn't just pertain to potential hacks of devices, machines and company data, it also relates to threats to the personal information of consumers.

IoT Regulation: Regulation always follows investment. In the case of IoT, regulations are vital, particularly in relation to protecting personal and private information.

Big Data and Machine Learning: The streaming of data to artificial intelligence machines for a range of purposes will play a significant role in the development of the IoT.

As-A-Service Business Models: The IoT will contribute to the increased spread of this type of service offering where the power of the Cloud, analytics, automation and artificial intelligence combine to allow manufacturers to deliver products that are more intimately tied to current customer preferences.

Diversification of Technologies: The realm of IoT is already incredibly diverse, but as take-up increases, it will become more varied, especially in response to customer needs.
How Can the IoT Impact Welding?
The IoT might be having a significant and overwhelmingly positive impact on the manufacturing industry, but does this benefit extend specifically to the welding industry?
According to a study by the MPI Group, 46% of welders have an 'excellent opportunity to leverage IoT'.
The IoT has the potential to improve almost every aspect of a welding workshop. It can store the latest welding procedure regulations, manage and renew qualifications of welders, provide improved quality control, verify product quality, detect and place orders for consumables and gas, suggest training requirements, and provide welding project management assistance.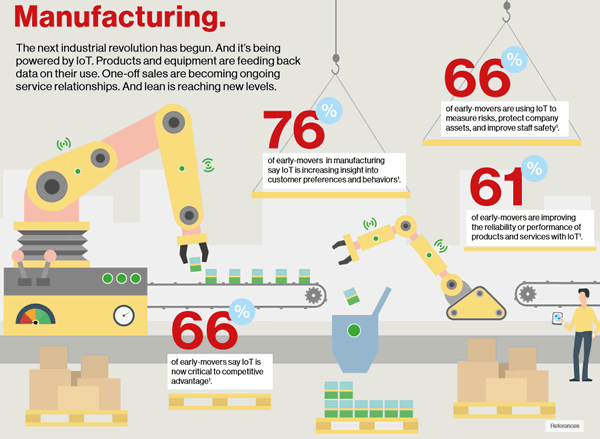 The Internet of Things in manufacturing. Source: Verizon 2016
The Benefits of Introducing the IoT to a Welding Workshop
One of the biggest problems facing welding in developed countries is a skills shortage. In the US, for example, the American Welding Society predicts a shortage of 400,000 welding operators by 2024, with the supply-demand gap a consequence of an ageing workforce (average age of a welder is 57).
In Canada, the average age of welders has eclipsed 59 and is continuing to rise. In the UK and Australia, the demographics are much the same; the average age of a welder has now eclipsed 55.
The age profile of workers within the welding industry has been skewed to such an extent that crippling skills shortages of highly skilled welders is now inevitable. We've now moved well past the point of potentially averting this crisis through skills attraction. The question we now collectively face is how to respond constructively within the context of this unavoidable challenge.
The IoT can alleviate this problem in several ways. An IoT-enabled welding process does not rely on a skilled welder as much as a manual process. An unskilled, relatively untrained worker can complete the same task as a highly-skilled, experienced welder if they are working on a machine that is fitted with IoT-enabled artificial intelligence.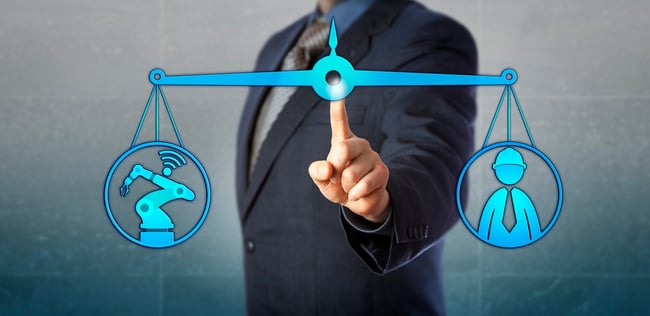 Both these concepts are tied to the idea of automation. Automation has been part of the factory floor for decades now, but IoT ushers in a form of automation that is very different from the clunky robot performing tedious and simplistic tasks on the assembly line.
The idea of Industry 4.0, which is closely tied to IoT, "represents the vision of the interconnected factory where equipment is online, and in some way is also intelligent and capable of making its own decisions."
In a welding workshop that is plugged into the world of the IoT, the automatic welding process becomes dynamic and capable of responding to parameters, the workpiece and other external factors. Essentially, the welding process becomes a thinking entity, capable of reacting to change in the way a human welder would.
Not only does this address a chronic skills shortage, but it also makes for a more productive workplace. Artificial Intelligence and machine learning allow for projects to be completed faster, without sacrificing quality. According to Verizon, 61% of early adopters improve the reality or performance of their products, services and processes using the IoT. In addition, 66% of early adopters report that IoT is now critical to maintaining a competitive advantage.
If humans are forced to work faster, quality inevitably suffers, and the need for re-work all but cancels out any improvements in production. This isn't the case with automated welding procedures that are capable of learning via data input.
The IoT is the future of fabrication, and in many ways, it's the future of the world as we know it. Everything will be connected, so a failure to invest and learn how to create a connected workplace is a failure to stay in touch with the direction of the industry, and the consumer base that workshops service.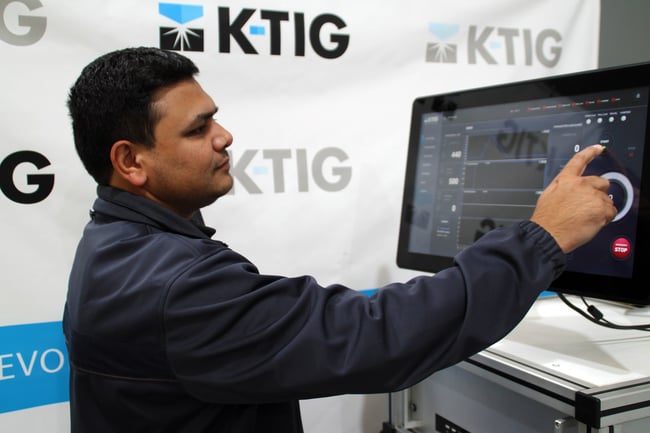 How K-TIG Can Help
Figuring out where and how to implement the IoT is an obstacle for many welders and fabricators. In fact, some 44% of companies have trouble identifying IoT opportunities and benefits for either internal processes or IoT-enabled products. So, why not leave it to the experts, like K-TIG?
Designed with innovation in mind, the soon-to-be-released new controller, K-TIG 1000 - Evolve is IoT ready to ensure maximum up-time and the most efficient and connected fabrication environment possible.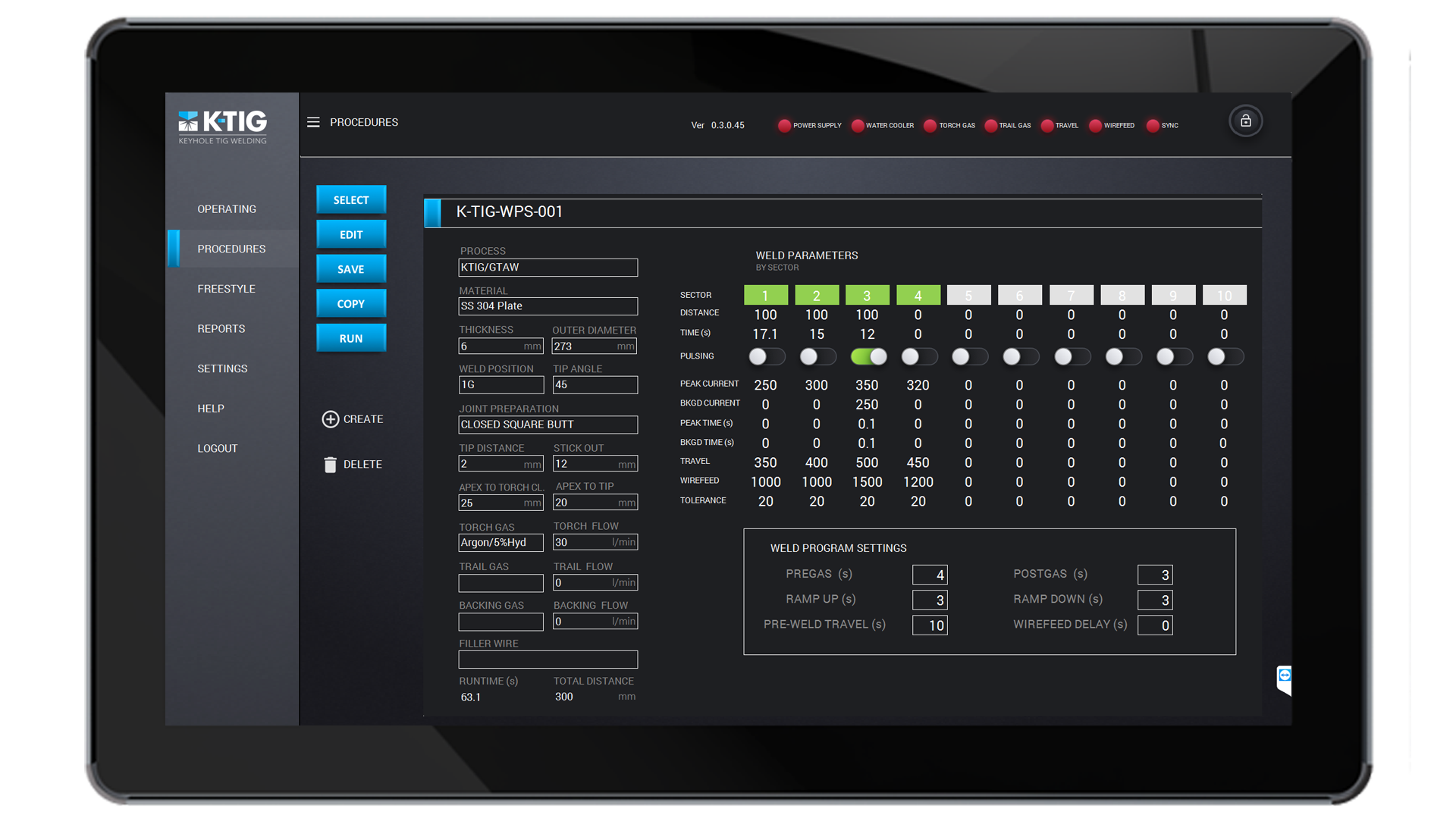 K-TIG Evolve 1000 Controller - Procedure Screen where a variety of parameters can be monitored and maintained
Using the Controller, you can connect to K-TIG's expert support team with just the touch of a button. K-TIG's support engineers can review your system, work with you to resolve any issues and ensure you're up and running in record time. You can even opt in for a system Health Check, during which K-TIG's expert engineers review your system for peak performance and maintenance requirements.
The Controller's WiFi and ethernet connectivity allow you to upload and share weld procedures, and review and store comprehensive weld reports. Equipped with easily accessible dual powered USB ports, operators can even use the Controller to charge other devices such as phones and tablets.