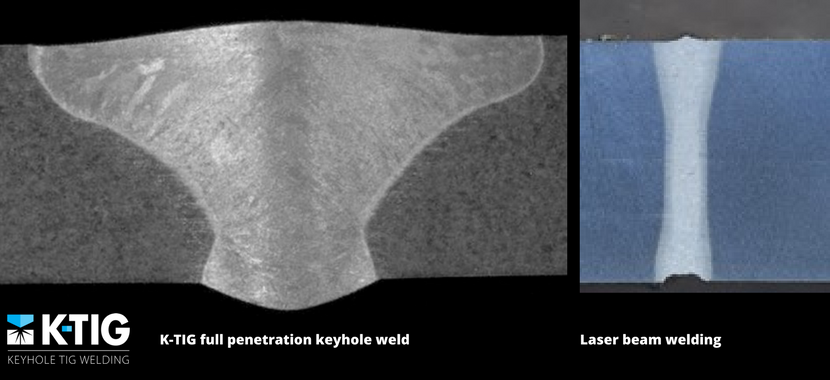 What are K-TIG's Advantages Over Laser Beam Welding (LBW)?
Laser Beam Welding (LBW) is a welding technique used to join a work piece through the use of a powerful laser. The beam provides a highly concentrated heat source, allowing for narrow, deep welds and high welding rates. High powered lasers capable of penetrating medium and heavy gauge materials are available, but their cost is prohibitive for most applications.
K-TIG is similar to laser welding only to the extent that both processes open a 'keyhole' through the full thickness of the joint. K-TIG achieves this at a small fraction of the cost of a laser welding system and requires no specialist skills to operate it or maintain it.
K-TIG is also much more tolerant of irregularities in fit-up, compared with Laser welding which has virtually zero tolerance to irregular fit-up.